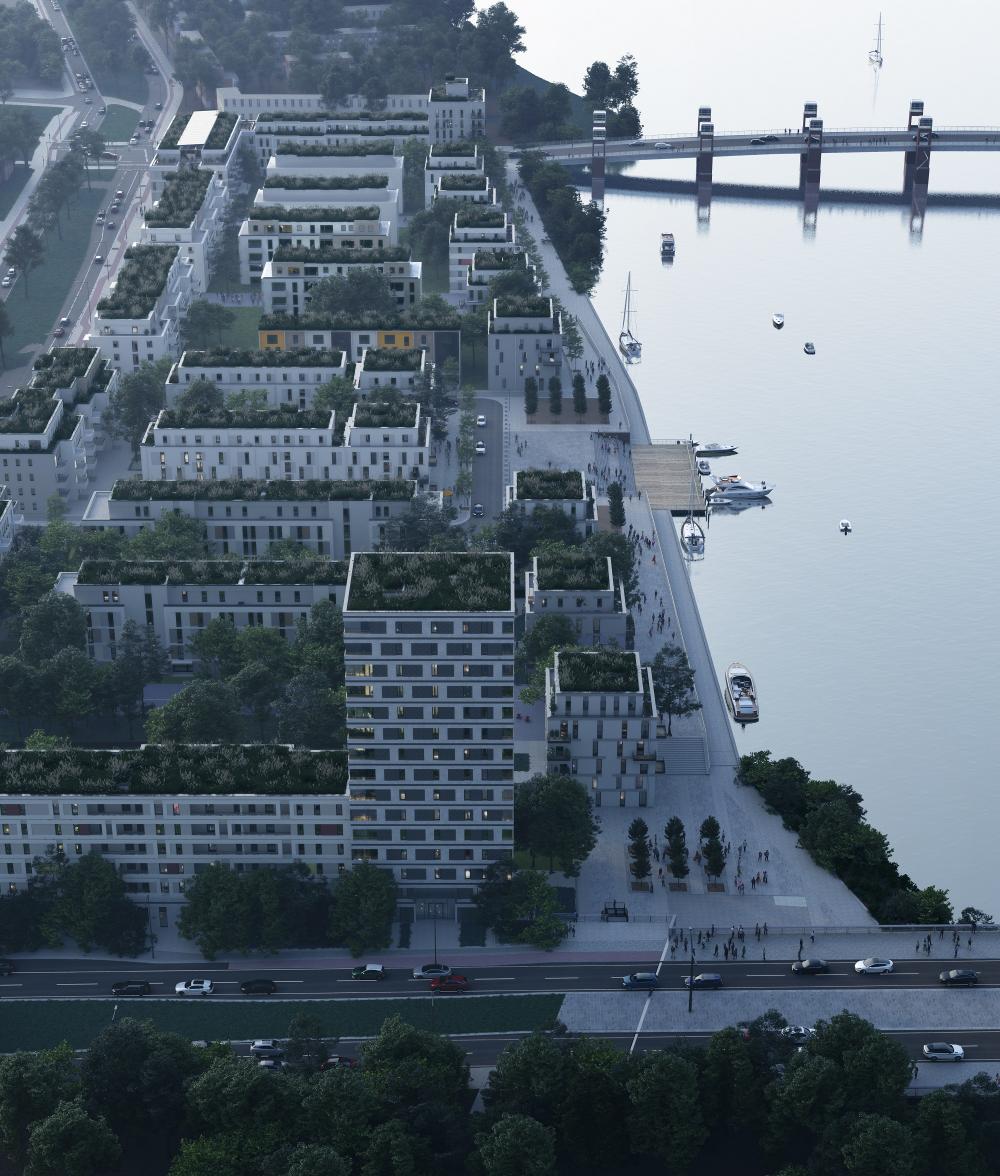 Features of the foundations of high-rise buildings.
The construction of modern high-rise buildings is practically unthinkable without a deep foundation, which is associated with the presence of a developed underground part in most of them and the need to transfer extremely high loads to reliable soils lying at a relatively great depth. The design and construction of such foundations is a complex geotechnical problem that is solved at the stages of calculation, testing on site and work as part of the foundation under the design load. This article describes the features of the construction of these foundations, the calculation of their interaction with the base and the problems arising from this..
Piles and barrets in deep foundations Main bearing elements of the foundation – piles or barrets, arranged directly on the construction site, can in some cases reach a length of up to 60 m.At the same time, their lower end can be buried as in rocky soils – strong low-compressive soils with high deformation and strength characteristics (granite, limestone, dolomite, sandstone of varying degrees of weathering and fracturing), and into compressible soils (hard clays, sands).
In the first case, the bearing capacity of such piles turns out to be very high, which makes it possible to effectively build high-rise buildings, while counting on them to receive relatively small settlements (of the order of several centimeters). However, with loads on one pile of the order of several thousand tons, its trunk will inevitably undergo compression, which will entail the emergence of certain frictional forces on its lateral surface, which can somehow unload the lower end of the element. Therefore, it is not entirely correct to consider a pile or barrett more than 30 m long as a pile-up in the classical sense, when the entire load is transmitted along the lower end of the element and there is no lateral friction, since there are practically no vertical displacements.
In the second case, a heavily loaded foundation element undergoes large vertical displacements, which causes partial or complete mobilization of friction forces along the lateral surface and resistance at the level of the lower end. This scheme corresponds to the classic «hanging» pile. Having a large length and a developed lateral surface (a large pile diameter or large sides of a barrette), such elements are also capable of carrying heavy loads up to several thousand tons, however, they will certainly be inferior in bearing capacity to those buried in rocky or other low-compressive soil..
The full content of this issue can be found here.
You can read the full version of the article in our print edition or by subscribing to the electronic version of our magazine.
Authors: Vitaly Sidorov, Ph.D., Associate Professor, Armen Ter-Martirosyan, Ph.D., Associate Professor, Federal State Budgetary Educational Institution of Higher Professional Education "Moscow State University of Civil Engineering", REC "Geotechnics" MGSU.